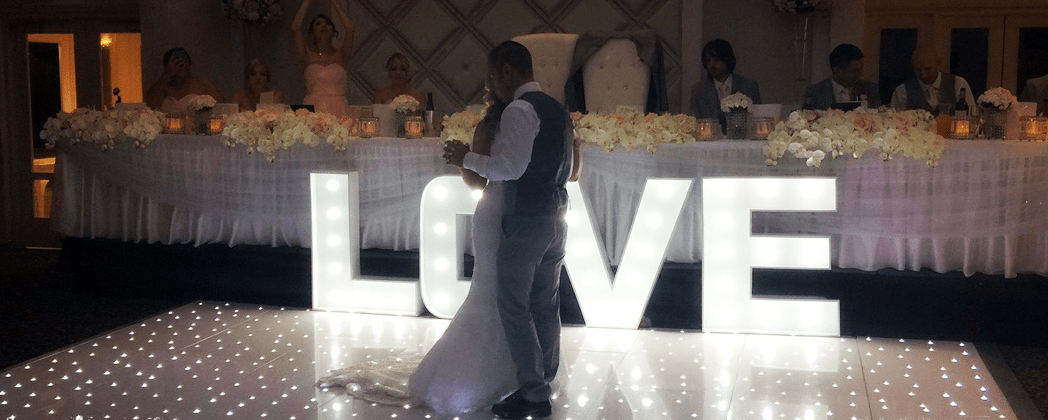 Please note that on accepting a booking, the following terms and conditions apply.
1. A $100 deposit is required to secure your booking upon return of booking confirmation form. Balance to be paid 1 month prior to event.
2. Deposits are non-refundable.
3. Payments may be made via direct deposit of cash.
4. Costs include delivery within 30 kilometres of the Perth CBD. Additional costs will be charged for longer distances.
5. In default of payment the client agrees to pay all costs incurred in recovery.
Larger Than Lights is a family run business based in Perth. We specialise in light up letters, light up numbers, neon signs, floral and rustic 'LOVE' letters, backdrops, uplighting and magic mirror photo booths. All of these are available to hire for weddings and special events anywhere in Perth or the South West of Western Australia. With more than eight years of experience, we've learned how to deliver the very best, every time.
Handling and Damage of Lights
1. Only Larger Than Lights staff are permitted to move or adjust lighting. The hirer may only use the supplied remote controls to adjust lighting colours.
2. The lights are not to be stood on or sat on. Do not place any item on the lights. The hirer accepts all responsibility for any damage caused to the lights during the event. Please ensure that guests are aware that the lights are for visual purposes only and are not to be touched, tampered with or mounted.
3. Larger Than Lights will not be held liable for any injury or damage caused as a result of improper use of equipment.
4. The hirer agrees to pay for any damage to the equipment caused through no fault of Larger Than Lights.
General Terms and Conditions
1. This document is a legally binding contract that exists between the client(s) and Larger Than Lights.
2. The lights are designed to be used indoors, however they can be used outdoors at the approval of the Larger Than Lights team. Weather conditions such as rain and wind may hinder the performance of the lights. If lights are to be used outdoors, a suitable area is to be agreed upon for set up to ensure the weather does not damage lights.
3. The hirer assumes the responsibility of contacting the venue and seeking approval for the lights to be set up. Hirer to ensure that there is sufficient room for lights to be set up and that all furniture in the area is moved prior to Larger Than Lights set up.
4. Spare globes will be supplied with the lights and given to the venue staff or placed behind the lights with instructions for changing them in the unlikely event a globe malfunction.