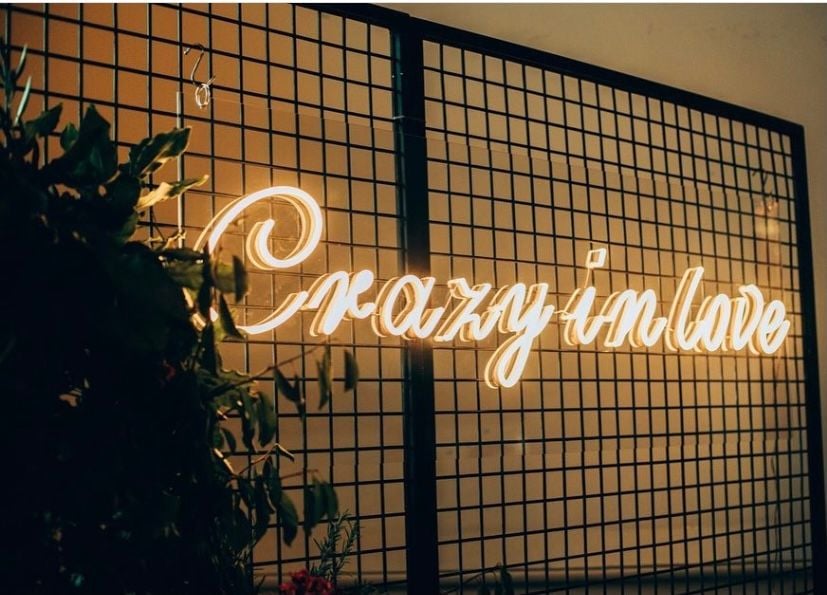 Say it with neon! Our prices include hire for the duration of your event at a single venue, delivery within 30km of Perth CBD, set-up and following day collection. Check out our backdrops, too, as you'll get 50% off when you hire a neon sign.
Here's to your happliy ever after! This stunning and elegant sign can be hung from one of our custom-made wooden or copper frames, or you can organise you own backdrop. Great to place behind your bridal table, festooned with florals or balloons.
Crazy about love? So are we! Show the world your feelings in bright neon letters with this special sign. It can hang from all of our arbours (or BYO) and looks fabulous combined with florals or balloons.
Get the party started in style! Great for hens and bucks nights, this sign will stand out behind the bar (or anywhere else you hang it) providing you with the best excuse to let your hair down. Go wild!
'Drunk in love' is our newest addition to our neon collection. This hot pink glow will be a showstopper for your big day, engagement or hens night.
A perfect way to celebrate you and your special little babe-to-be. This unqiue sign is sure to stand out, and is gorgeous teamed up with our copper arbour. The perfect photo combo!
Our forever heart can be hung from any backdrop, or used on its own as a backdrop for your cake and gifts. This pretty white glow creates a gentle, magical ambiance for your event.
Our beautiful red heart really sets the mood for love. A popular pick for Valentines Day, and a lovely backdrop for cakes and gift tables. This versatile heart can also be hung from a backdrop or arbour!
This neon sign is free-standing, as it comes on a clear base, making it a perfect choice for an entrance piece. Add balloons and florals to make this brilliant display personalised just for you.
Neons + Backdrop packages
Hire one of our neon signs, and get any one of our range of brilliant backdrops at half price!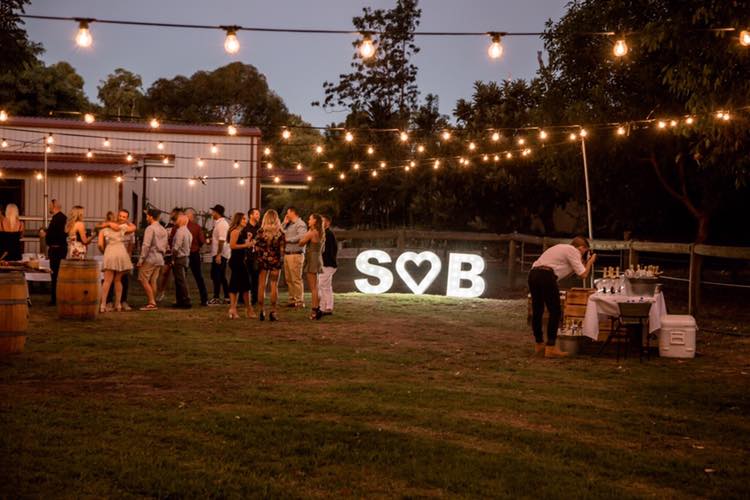 LOOKING FOR SOMETHING DIFFERENT?
Let us make your event glow!